SCI-Workcamp
Jedes Jahr im Sommer findet das Friedens-Workcamp des SCI (Service civil international) in Heideruh statt. Menschen aus aller Welt arbeiten gemeinsam zu den Themen Antifaschismus und Gedenkkultur. Außerdem verwirklichen sie Bau- und Verschönerungsprojekte in Heideruh.
Durchführung in Kooperation mit dem Service Civil Internationale (SCI).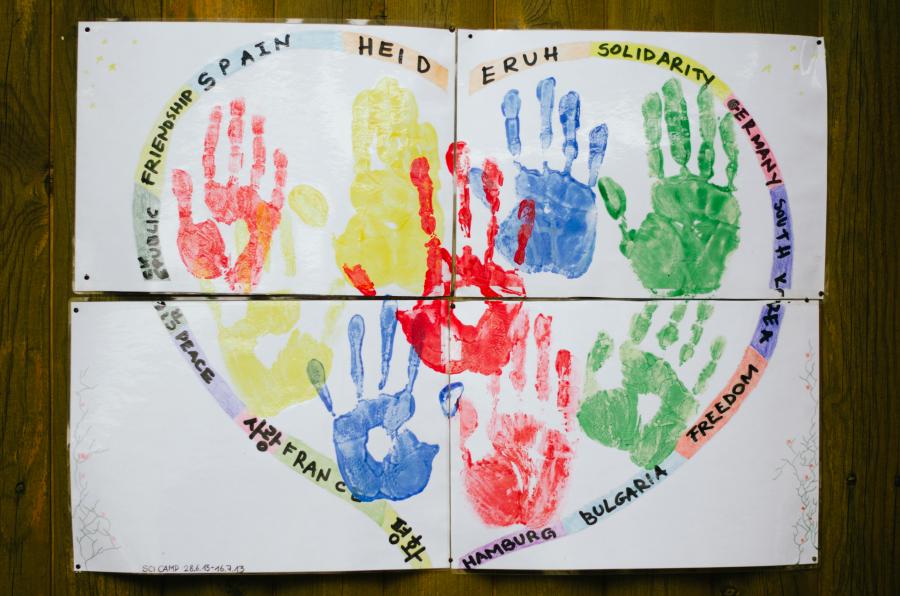 Ankündigung:

Don't let it happen again! (Buchholz)

Camp code: DE-SCI 1.28
In 1945 the recreation centre "Heideruh" was built by antifascists to support the victims of the Nazi regime and children liberated from the concentration camps of Bergen-Belsen and Neuengamme. After gruesome years of fascist dictatorship, relatives, survivors and friends built a place of refuge amidst woodland where they could regain strength to continue their fight for a better world. Until today, Heideruh is a recreation area for antifascists. Very often like-minded people from different generations meet up there. Furthermore, 9 asylum seekers from North Sudan and Syria are accommodated in Heideruh. Now, the place is to be made more attractive to younger generations, preparing for a time without contemporary witnesses. Type of Work: Maintenance and extension of the "barefoot walking path" and the "all generations" playground, mainly work with wood.

Study Theme: Documentation of the work and camp, preparation of a public commemoration ceremony, meeting witnesses, visiting Hamburg-Neuengamme memorial site and various other memorials in Hamburg, partly drawn up by the Auschwitz committee. The camp includes a big study part. In approx. 50 % of the time we will deal with the topics of antifascism and commemoration.

Accommodation: In provided tents, maybe the group will be accommodated in double rooms. Full catering. During the day warm beverages and water will be offered.

Requirements: Being interested in antifascism, showing consideration for elderly, being interested in manageable building projects and thoughts.

Approximate Location: Buchholz is located in North-West Germany, only 40 kilometres away from Hamburg. The area around Buchholz impresses with its National Parks in the "Heath of Lüneburg" (Lüneburger Heide).

Organization Description: This workcamp is organized by the German branch of Service Civil International (SCI). SCI Germany was founded in 1946 and is approved as a non-profit organisation. We are one of the oldest peace and volunteer organisations. SCI Germany aims to promote peace, non-violence, international solidarity, social justice, sustainable development and cross-cultural exchange through international voluntary work. We cooperate with a network of branches and partners in more than 90 countries. Every year, SCI Germany organizes about 50 international workcamps in Germany.

Alles weitere unter: www.workcamps.info